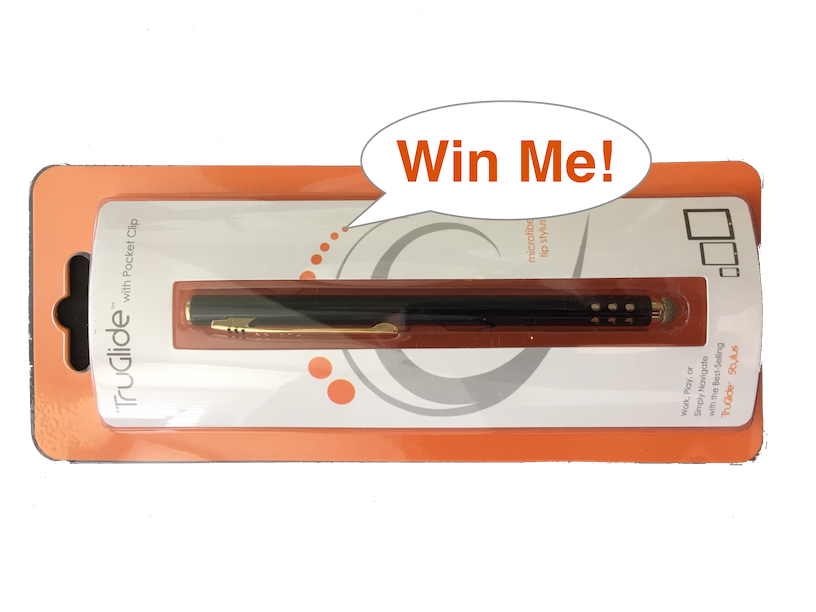 You could win 1 of 10 terrific microfiber styluses! Here's how.
This is version 1 of Teach About Tech™ and I want your feedback. Tell me the best features or most needed improvements. On July 1, I'll choose 10 winners from the most useful comments received to get a brand new TruGlide microfiber tip stylus. One comment per person please.
How to Enter – 2 Easy Steps
Spend a few minutes looking around this site
Use the
Contact Form
to tell me what you think of this website.What are the best features? How could this website be improved?
Good luck and thanks in advance for your feedback!
p.s. I've seeded Teach About Tech with a few free samples to show how product downloads work. Look for my iPad Academy YouTube channel. These 22 video lessons are the same ones I created for my iPad Academy Master Class that had over 1000 students. Though made for iOS 8 and iOS 9, much of the content is still valuable. Enjoy!